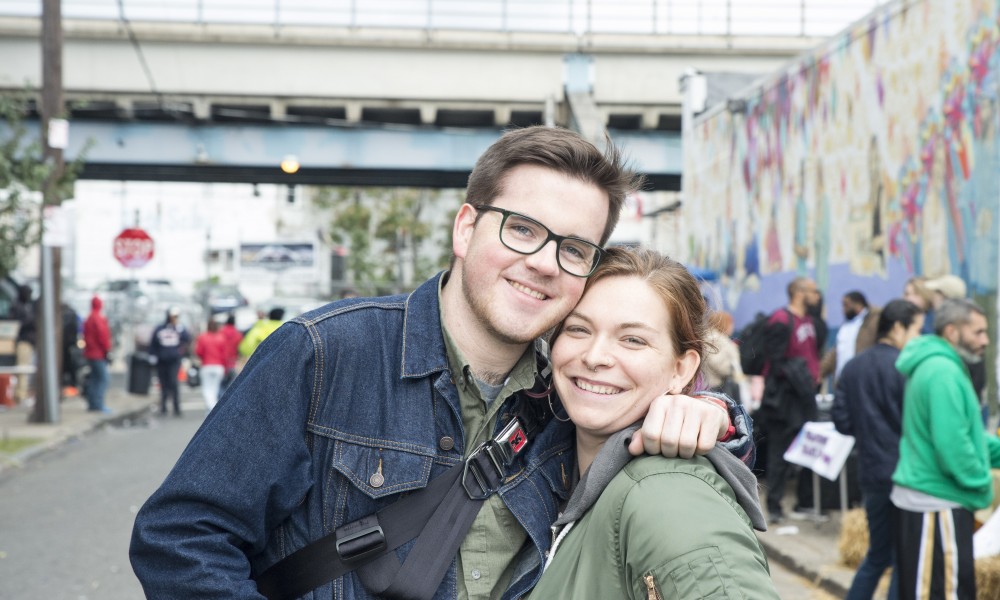 Interning at Prevention Point Philadelphia is a valuable experience for students, staff and participants. Interns become integral members of the PPP team, helping us to further our mission and provide the best possible service to participants.

If you are interested in interning at Prevention Point Philadelphia, please complete this form and a staff member will contact you.

We appreciate your interest!
CURRENTLY LOOKING FOR:
Narcan Distribution Data Intern 
As part of our philosophy of harm reduction, Prevention Point works to distribute Naloxone (Narcan) to our participants, our neighbors, and citizens of Philadelphia at large. This position would involve organizing existing data forms, entering bulk data, and assisting with narrative/analytical reports. Ideas for streamlining are welcome. Time requirements range from 3-5 days a week over the course of at least 6 months. 
Technology Intern 
Prevention Point is seeking an intern to assist with a new program that we are working on, with an outside tech group, to house our data. This role would require someone with the ability to "see the big picture," and involves observing the operations of various departments and creating a flow chart or diagram to represent our overall workflow. From there, the intern would communicate between the tech group and Prevention Point department on the progress and efficacy of the program. Additionally, this intern would help with the piloting of the program in a variety of departments, focusing on getting feedback from PPP staff that will inform the tech group's future programs. This position requires 3 hours a week in the building and another 5 hours a week on the computer and/or phone over the course of at least 6 months. 
Syringe Service Referral Initiative Intern 
The Syringe Service Program is working on a new initiative to implement and improve a referral process, to our testing department, for high-risk individuals who access the Syringe Service. This intern would engage with participants in the Syringe Service, encouraging them to seek testing. Additionally, the individual would help brainstorm ways to make the service more friendly and open in order to facilitate conversations about testing options, PREP, and prevention. Again, this individual would need possess very good communication skills, particularly around sensitive topics. A respectful and non-judgmental attitude around drug use, as well as a firm grasp on the tenants of harm reduction strategy,  is a must. Time requirements include the hours the Syringe Service is open (Monday 12-4, Tuesday 12-4, and Friday 12-3), plus times for training, pre-site huddles, and debriefs.
STEP Data Intern 
The Stabilization Treatments and Engagement Program (STEP) is a drug treatment program with the goal of giving PPP clients options for treatment for opioid addiction. STEP participants typically are prescribed buprenorphine or naltrexone, receive case management, and are required to attend outsources behavioral health appointments. STEP is seeking an intern to help with data input, management, and analysis. This position would require a time commitment of 1 day a week over the course of at least 6 months. 
UDS Intern 
Some programs at Prevention Point, like STEP and medical case management, utilize Urine Drug Screenings (UDS) as a tool for managing opioid treatment. Prevention Point is seeking an intern, preferably with a medical and/or data background, to physically run the UDS on collected specimens and then enter collected information into the UDS database. This position would require a time commitment of 2-3 days a week (Monday/Tuesday/Wednesday) over the course of at least 6 months.
Drop-In Center Primary Care Intern 
Prevention Point operates the Drop-In Center 5 days a week, providing daily, a non-judgmental respite from outside weather as well as connection to the many services provided throughout our building. This intern position would include observing the drop-in area, walking around and checking with individuals to see if they need or want to see a doctor. This position would allow the individual to observe the intake and triage process and to learn how medical consultations take place at Prevention Point. This internship requires great communication skills and the ability to gather information on the go. Time requirements include anywhere between 1-3 days a week over the course of at least 6 months. 
Syringe Service Data Intern 
The Syringe Service is currently in the process of changing how they input data to an online data management system and are seeking an intern to help roll this platform out. Ideally, this intern would have experience with data management and input. Time requirements include an option between 3 days a week (Mondays, Tuesdays, and Fridays) or 2 days a week (Mondays OR Tuesdays and Fridays).
Mail Service Data Intern 
In order to access public benefits in the state of Pennsylvania, individuals are required to have a mailing address. Since many of our participants have unstable housing or are street homeless, they may use Prevention Point as their mailing address through our Mail Service. Open Monday-Thursday 12-4:30 and Friday 12-3, the Mail Desk receives mail for many of our participants. Due to the bulk of the amount of mail the Mail Desk receives, PPP is seeking an intern to help manage the associated data. The responsibilities of this position include data input from recent sign-ups and mail pick-ups, organization of existing Mail Service data, brainstorming ideas for streamlining data systems, with the option for data analysis if the opportunity presents. Time requirements include 2-3 days a week over to course of at least 6 months. 
Ladies Night Intern 
On Tuesdays from 6-9 PM, Prevention Point hosts Ladies Night, a safe space for women (trans inclusive) to enjoy each other's company, a meal, and fun activities. Ladies Night is seeking an intern to help with the logistics of Ladies Night on Tuesdays; data input, management, and analysis; sorting donations and clothing; assistance with programming; and possible grant writing. Time requirements include Tuesdays from 6-9, including set-up and break-down, and at least 1 other weekday for data input."