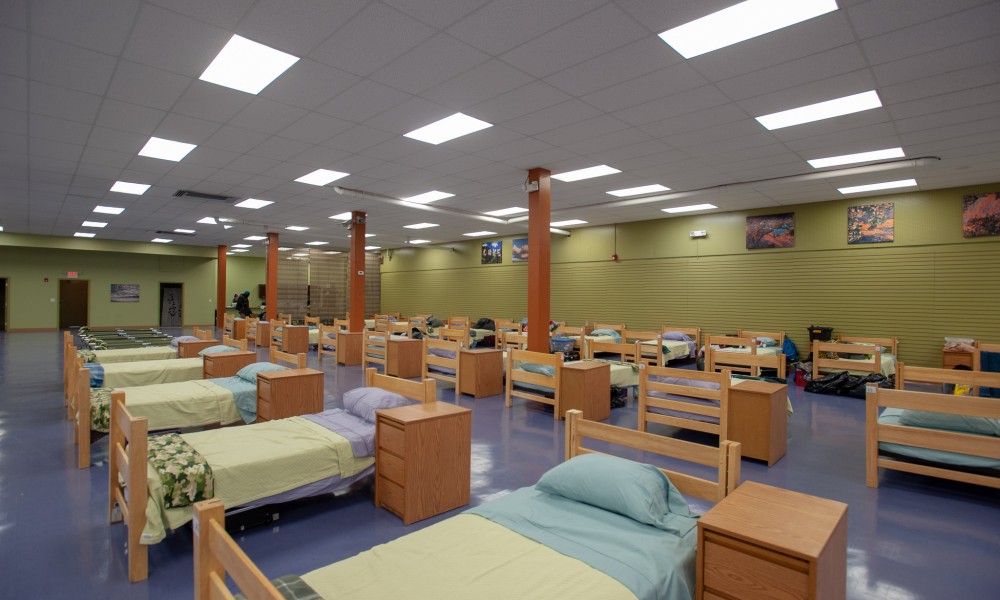 ​Prevention Point can be your link to getting off the street
Prevention Point can provide individuals who are homeless or unstably housed with information on how to access emergency resources including homeless outreach and shelter. Our city contracted homeless outreach team is in the community five days a week and can provide referrals and transport to emergency shelter and drug treatment services. Additionally, we can provide on-site supports including mailing address services and assistance with benefits and ID documents through our drop-in center.

Prevention Point also operates over 60 emergency housing beds. Please note that due to space and funding restrictions, we cannot accept walk-ins for our shelter services at this time.
If you're feeling generous and want to put your cooking skills to the test, please consider cooking a meal for our residents! Please contact our Kitchen Coordinator, Sasha, at sasha@ppponline.org 
For more information regarding Housing, please contact Katie Perch:
                  katie@ppponline.org 
                  215-634-5272 ext. 1106
If you or someone you know is currently homeless and in need of immediate assistance, please contact the Homeless Outreach hotline at 215-232-1984