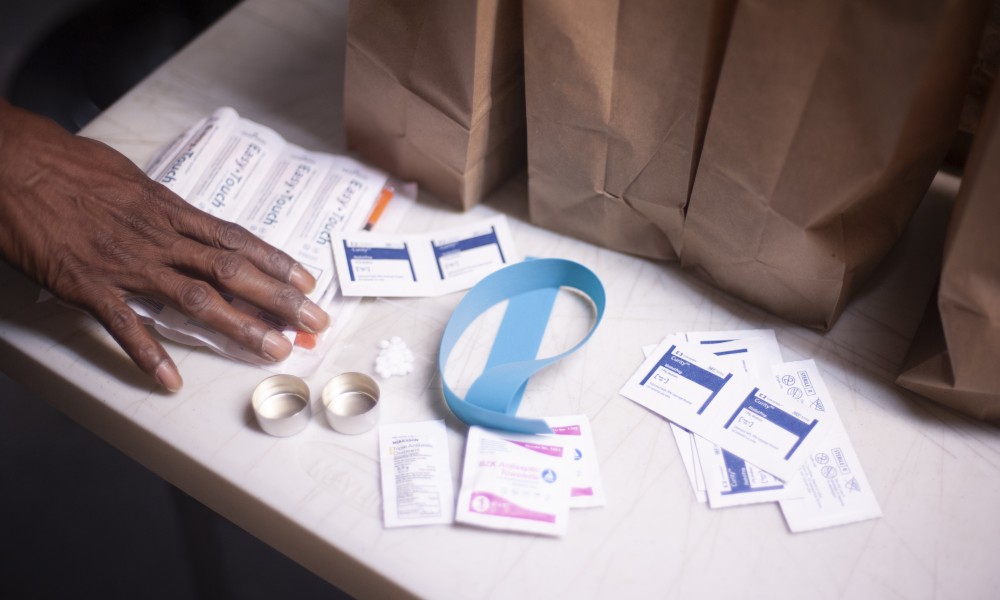 Prevention Point Philadelphia's syringe services program is one of the largest on the North American continent
As we expand, new site locations are being added and site times are being changed. Below is our current schedule. Please check back here for the most current information! 
Syringes are available Monday, Tuesday, Wednesday, and Friday at 2913 Kensington Ave., Prevention Point Philadelphia's main building. On exchange days, used syringes can be returned in exchange for new ones at a rate of one-to-one. On emergency pack days, packs of a limited number of syringes and other safer use supplies are offered, but no returns are accepted. Syringe disposal and one-for-one exchange are available at all mobile syringe service sites.
SYRINGE SERVICES AT PPP'S MAIN BUILDING
Monday: 12 – 3:30 pm *emergency packs*
Tuesday: 12 – 3:30 pm *exchange*
Wednesday: 12 – 3:30 pm *emergency packs*
Thursday: admin day for staff — no syringe service
Friday: 12 – 3:30 pm *exchange*

MOBILE SYRINGE SERVICE PROGRAM
Tuesday
37th St. & Brown St, 1 – 3 pm
54th St. & Market St, 3:30 – 5:30 pm
Wednesday
Broad St. & Passyunk Ave, 8:30 – 10:00 am
13th & Washington St, 10:30 am –1 pm
Thursday
Frankford Ave. & Pratt St, 12 – 2 pm
11th St & Indiana Ave, 2:30 – 5 pm
Saturday
3rd St & Girard Ave, 10:30 am – 1 pm
10th St & Fairmount Ave, 1:30 – 3:30 pm                   
 
Contact Nicole at nicole@ppponline.org with questions.