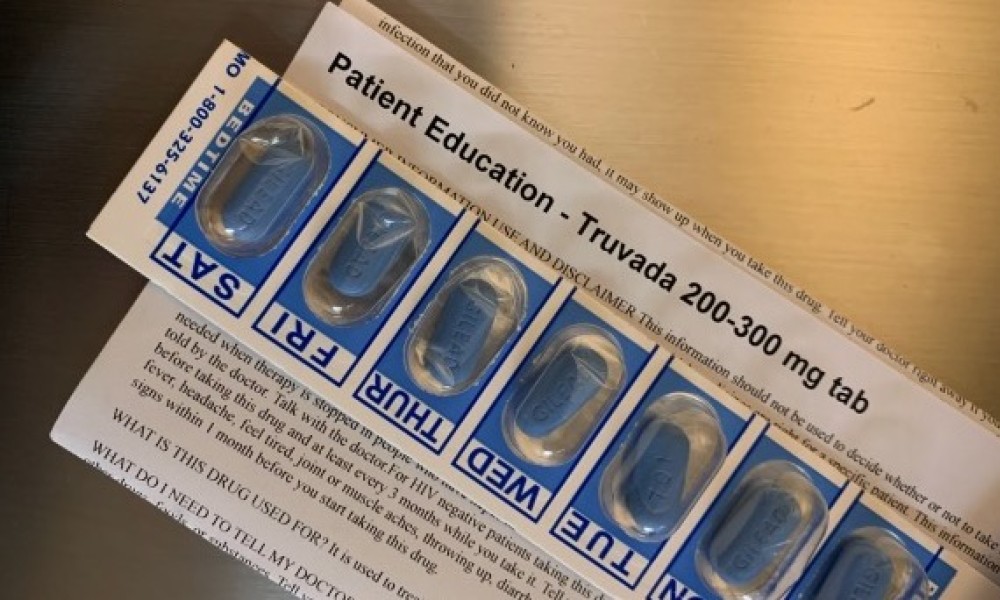 PrEP (Pre-Exposure Prophylaxis) is a powerful tool in reducing the risk of HIV acquisition through certain sexual activity and/or substance use. PrEP is administered as either a once-daily pill OR as an injection every two months. PrEP is up to 99% effective at preventing HIV acquisition, especially when used alongside other risk-reduction tools such as barrier contraceptives and exchanging used syringes.
At Prevention Point Philadelphia (PPP), every participant who receives a rapid HIV antibody test is screened for their eligibility for PrEP and can be referred to our on-site PrEP clinic for next steps. Our PrEP clinic is staffed with certified phlebotomists and care navigators who work to start participants on PrEP as soon as possible; some participants can start PrEP the same day they receive their initial HIV test! 
Care navigators follow up regularly with each participant to ensure PrEP continues to work well for them and to pursue the goals each participant sets for themselves. PrEP is accessible at no cost to the participant, regardless of insurance.  
HCV (Hepatitis-C) is a viral hepatitis which can be cured with a course of oral medication lasting eight to 12 weeks. Every participant who receives a positive HCV antibody test and is interested in receiving treatment is referred to a care navigator in our on-site HCV treatment clinic to discuss what their results mean for them. Often times, confirmatory bloodwork — supported by one of our certified phlebotomists — is the next step to evaluate what type of treatment is best for the participant.
Care navigators support participants along their treatment journey; from debunking treatment myths to facilitating access to other services at PPP and other providers. At PPP, we believe substance use should not be a barrier to receiving life-saving medications such as HCV treatment. 
For more information about our PrEP Clinic, contact Kareem Mims:
kareemmims@ppponline.org, 215-268-2993
Monday – Friday, 9 am – 4 pm
For information about the HCV Clinic, contact Chad Gurdgiel:
chadgurdgiel@ppponline.org