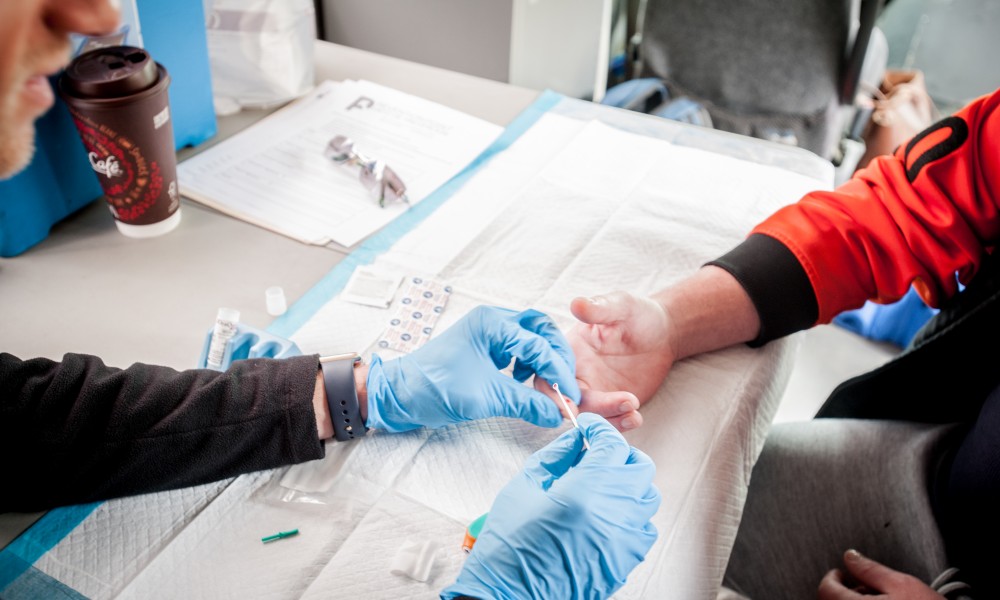 ​PPP tests for HIV/HCV and connects participants to care
Prevention Point Philadelphia's (PPP) Testing Program is a no-cost prevention program meant to inform participants about their HIV/HCV status and connect those who are positive to appropriate care and resources.
Antibody HIV and HCV testing is offered to any participant that has not been tested in the last three months. Participants are recruited for testing primarily through PPP's Syringe Service Program, Streetside Health Program, Drop-In Center, or by request at the front desk. If a client tests negative, prevention counseling is received on how to stay negative and education on risk factors and the impact of HIV/HCV is provided. If a client tests positive for HIV, they are immediately counseled and paired with a case manager who works to connect the client to services and a specialist.
If a client tests positive for HCV, they are offered an on-site confirmatory test to confirm the presence of the virus in their blood, since approximately one in five people who test positive for HCV on the antibody test may clear the virus on their own. Once the confirmatory is complete, the participant is connected to a case manager who will work with the participant to engage them with primary care, specialty HCV care, as well as address any other pressing issues, such as drug addiction and housing insecurity. Case managers continue to work with the participant throughout the span of their HCV treatment to help schedule and escort participants to appointments. With new treatments available, getting cured of HCV is easier than ever before.

For more information regarding testing, please contact Luis Couvertier at: Luis@ppponline.org
Schedule
Rapid testing is offered every day and at most of our mobile sites, unless otherwise specified.
Confirmatory testing is offered Tuesday - Friday at PPP's Kensington location, unless otherwise specified.
Monday – Thursday, 9 am – 4 pm
Friday, 12 – 3 pm