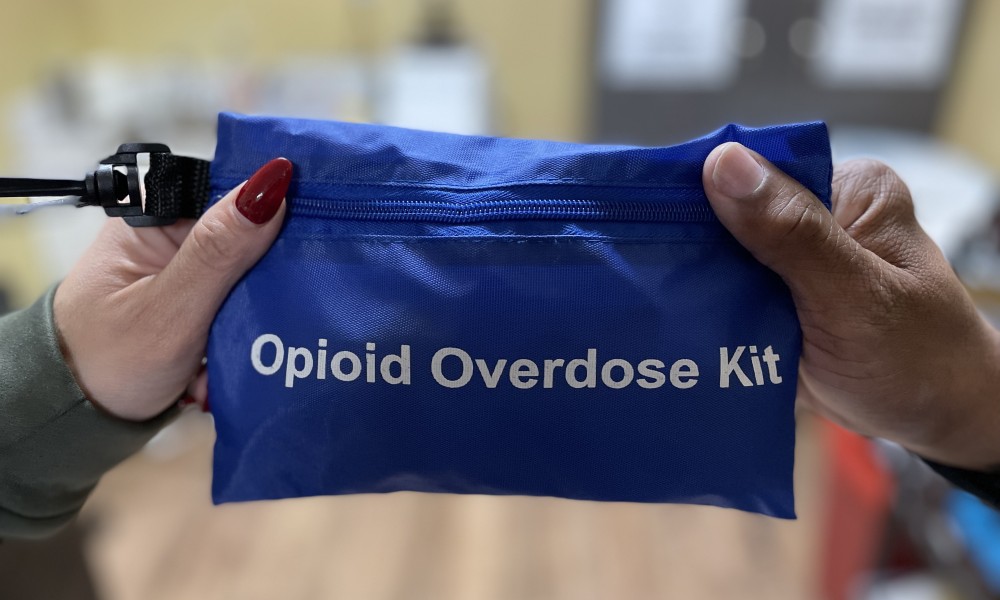 The Overdose Prevention Team (ODP) is committed to spreading the education, resources and tools needed to end fatal overdoses in Philadelphia. Through direct, harm reduction-based outreach across the city, they foster trust and community with people who use drugs in Philadelphia, leading to stronger, healthier neighborhoods and individuals. 
Narcan and intramuscular naloxone are available during normal business hours, Monday – Friday, in Prevention Point's main building at 2913 Kensington Avenue. 
The team also operates a Mobile Overdose Surge Response Bus with Philadelphia's Department of Behavioral Health and Intellectual Disability (DBHID). The services provided on the bus include: Narcan distribution, overdose reversal trainings, wound care supplies, medication for opioid use disorder (MOUD), harm reduction education, case management, and COVID-19 vaccines. Current locations and times include:
Monday: the corner of Germantown Avenue and W Cambria Street (next to Saint John Memorial Baptist Church), 12:00 – 4:00pm
Wednesday: N 33rd Street between W Dauphin Street and W Susquehanna Avenue, 12:00 – 4:00pm
With questions about the bus, call (267) 324-6737.
For questions about ODP's work or obtaining Narcan or fentanyl testing strips, contact Shawn Westfahl at shawnwestfahl@ppponline.org