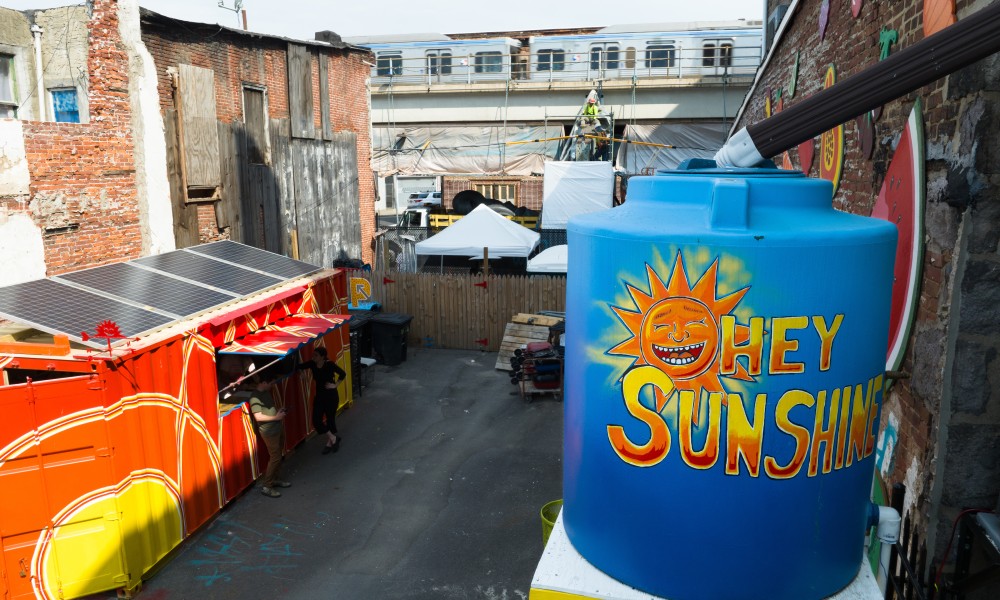 Kelli is a big part of the reason I'm here today. If they hadn't helped her, she wouldn't have helped me and so many other people.
Photo credit: Steve Weinik
Trigger warning: physical and sexual assault 
Ashley, a former participant at Prevention Point Philadelphia (PPP), knows how hard it is for women facing homelessness in Kensington. 
She was struggling with substance use disorder (SUD) and living in a tent under the Lehigh-Kensington Bridge when, early one morning, she met a stranger she believed would give her cash for sexual favors. Instead, the man ripped off her clothes and began beating her on the sidewalk. 
"I'd been raped a number of times. I say it so nonchalantly, but I could take that. But that wasn't what he was doing," Ashley, now 38, remembers. "He was beating me and beating me and I knew he was going to kill me." 
It was about 4 a.m. and the streets were empty. Ashley believes she wouldn't be alive today if a security guard on a smoke break hadn't seen what was happening and called police. After she'd answered investigators' questions, often feeling more like a perpetrator than a victim, they told her she needed somewhere safe to stay. She asked them to take her to Prevention Point.  
She was familiar with the organization, having utilized its syringe services program and public bathrooms. But that was the first time she fully appreciated the work it did. 
"There was a doctor and a counselor and they did everything the police should have done, but in a way that made me feel human and not so threatened," Ashley says. "Even today, I know I'm not using, but I know I could go there for help… People fail to realize (PPP) is not just for people who use drugs. It's for struggling people in the community."  
After this violent incident, Ashley returned to the streets – "My disease still had a grip," she says – but found herself at PPP again when she learned it helped people with SUD find housing. Not long after that, she sought PPP's help in seeking recovery.  
"If you're ready, you know," she says.  
Ashley says former PPP staffer Kelli was particularly important to her recovery. Kelli, too, had struggled with SUD and used PPP's services to begin her recovery journey.  
"Kelli is a big part of the reason I'm here today. If they hadn't helped her, she wouldn't have helped me and so many other people. It truly is full circle," Ashley says. "I know there's a God because there's no rhyme or reason I should be on this earth." 
Today Ashley is back in New Jersey, reunited with the loved ones she so missed while she was living on the streets.  
"My life is my family now," she says. "I'm overwhelmed with gratitude."