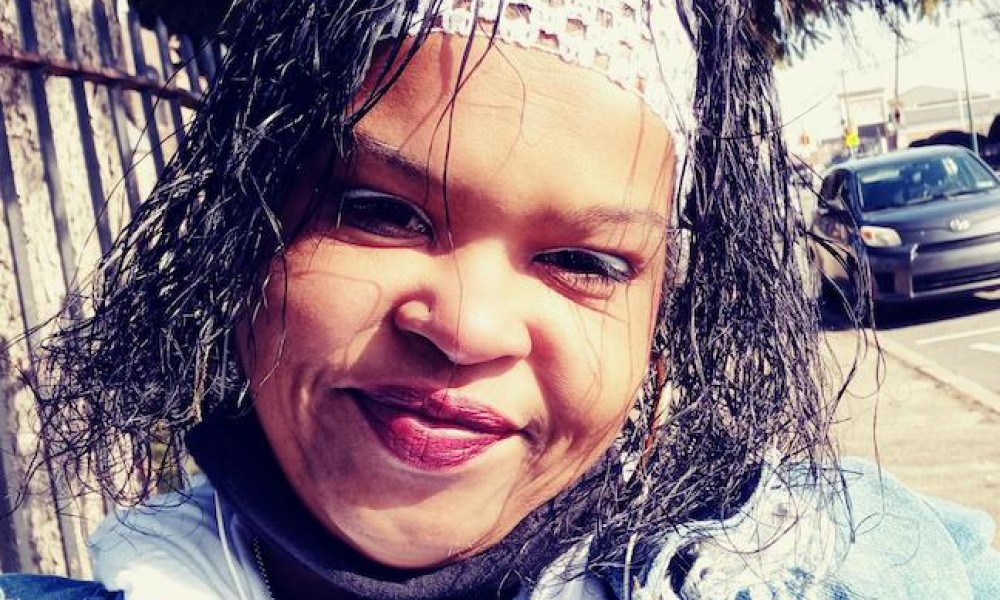 Carmen Alverio, Drop-In Center Support Staff, relates to our participants not only as a service provider but as a person who was once in their position. She has been described by her colleagues as friendly, relatable, compassionate, and willing to go the extra mile to help others. Carmen recently wrote an open letter to our staff describing her history of substance use disorder, homelessness, and domestic violence, and thanking Prevention Point Philadelphia for showing her support when she needed it most.  
Thank you, Carmen, for being so open with your story and for demonstrating to our participants that, no matter what they have been going through, they are worthy of dignity, respect, and second chances.
...............
To Everyone that works at PPP: 
I would love to spread my gratitude and appreciation for everything that was done for me. I was in a very, really bad, unhealthy, toxic relationship. I was sleeping in the back of a truck—cold, hungry, dirty, alone, lost, depressed, stressing, hurting, and wondering where my next meal was going to come from. Wondering where my next high was gonna come from. Not only was I worrying about myself, mind you, I was in a toxic relationship. He was on heroin. He would be so sick [that] I had to run the streets and figure out a way to get his fix because, I being the person I am, wanted to make sure that he would never put his hands on me. Because if I did not do what was asked, I would get yelled at and beat up on.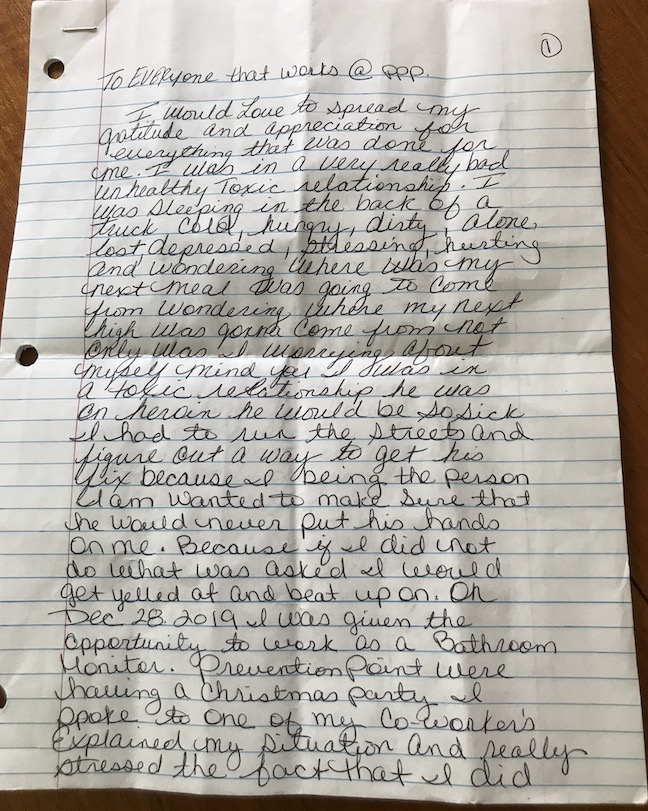 On Dec. 28, 2019, I was given the opportunity to work as a Bathroom Monitor. Prevention Point was having a Christmas party. I spoke to one of my co-workers, explained my situation, and really stressed the fact that I did not want to return back to West Philadelphia for the simple fact that I was tired and done with being homeless and getting high and being in the toxic relationship I was in.  
Now my choice of drugs at the time was crack, marijuana, and K2. I'd lost myself—my pride—and was done being a punching bag. On December 28, 2019, Prevention Point placed me at one of their shelters and helped me become the person I am today. I am no longer in that toxic relationship. I've completed my time in the shelter and was given my first apartment in October 2021. In the mix of everything I was going through, I discontinued work as a Bathroom Monitor due to COVID and my health. In September 2021 I managed to start working for my mother as a home health aid all the way to April of 2022. My mother moved to Florida and I lost out on employment so I began to do my research and using my resources was able to get back on the team that helped me get where I am at in life today.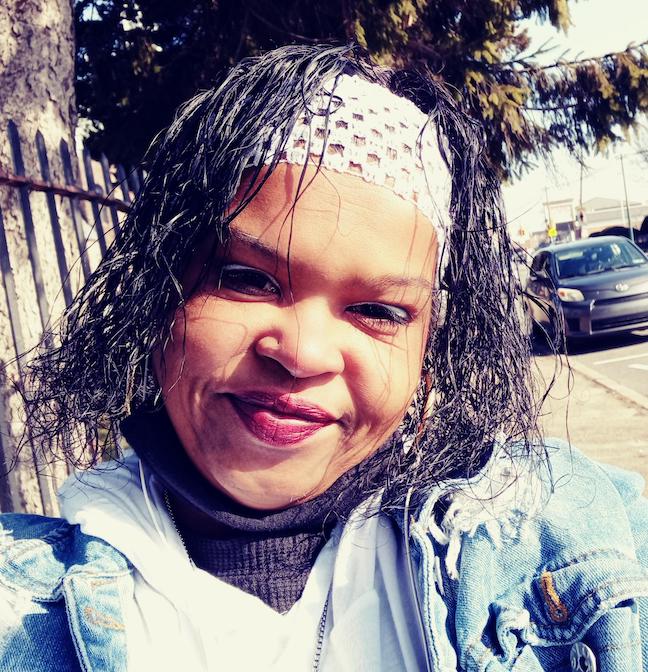 Today I am happy to say that I go home alone to a non-drug environment and I am very happy to be back on the team at Prevention Point. They helped me out so much in life. I am forever grateful. 
I say this to say: If you stay focused and motivated you can have and achieve whatever you want in life with the power of Jesus Christ.  
Thank you, Prevention Point. 
P.S. Part of my achievement that I want to mention is that I gained my driving license for the first time ever.