"Our services have evolved over time, addressing the needs that our participants have asked us to provide while also working with them to set their individual life goals."
Drug Treatment Increases, Overdose Prevention Statistics Reveal Important Data
Today, Prevention Point Philadelphia (PPP) announced program data for its fiscal year 2022-2023 which ended on June 30, 2023. PPP's Interim Lead Executive Officer, Silvana Mazzella, revealed the numbers accumulated across PPP's program areas, from drug treatment and prevention services to medical and social services for the country's largest harm reduction organization. The data reveal that over 30,000 individuals received services at PPP in those 12 months, with significant increases in drug treatment programs, overdose and other prevention services, and housing, among other programs.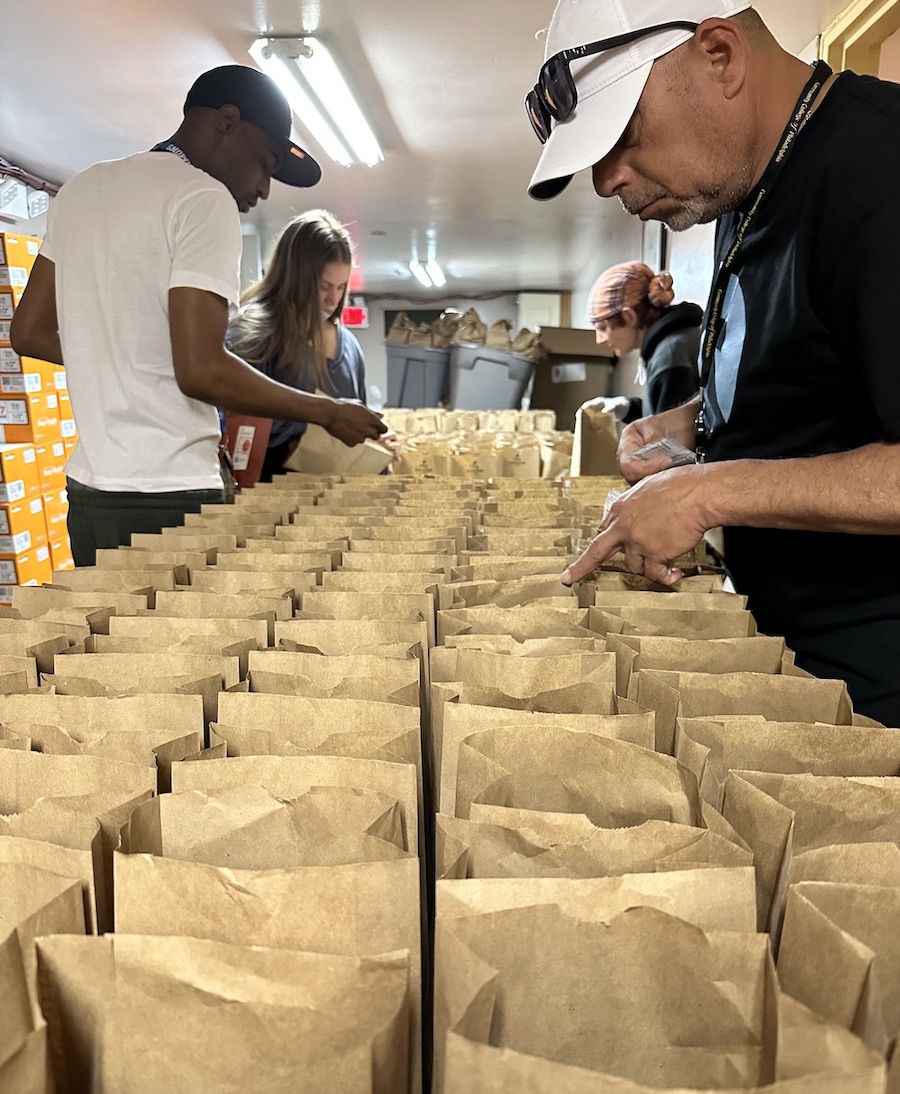 PPP saw a number of increases in participants receiving the treatment known as medication for opioid use disorder (MOUD) last year. For fiscal year 2023, PPP added 357 individuals to its MOUD drug treatment program, an increase of 60% over the previous year. During the year, participants visited 3,453 times for MOUD, up from 500 in 2019. Most noticeably, a new PPP initiative supplying Sublocade, a once-a-month long-acting injectable MOUD where participants receive compensation, provided 312 injections for participants receiving the treatment in the first full year of the program.
Other prevention initiative highlights include distributing 95,644 distributed free doses of Narcan, tripled from the previous year. PPP staff conducted 1,300 free overdose prevention trainings and distributed 7,905,470 new syringes to participants to prevent the spread of HIV, Hepatitis C, and other health risks. In addition, the health care professionals at PPP provided 516 prescriptions for PrEP (preexposure prophylaxis) to prevent HIV, a 382% increase in one year.
PPP provides emergency housing and homeless outreach services as well as referrals to permanent housing, in-patient drug treatment programs, and other social services. Beacon House, the emergency housing shelter just a few blocks from PPP's main building in Kensington, provides specifically tailored shelter services to people who use drugs with personalized, on-site case management for each resident. In fiscal year 2023, PPP provided emergency housing to 171 people (a 20% increase in one year) and transitioned 56 individuals to permanent housing, doubled from last year. PPP's staff also placed 383 individuals into other emergency housing or drug treatment.
Another highlight for the 2023 fiscal year was the creation of the Love Lot. PPP and Mural Arts Philadelphia worked with Philadelphia artist Jacob "Chris" Hammes to completely makeover a vacant lot to be a welcoming, useful, colorful place where community members can gather and participate in services. The Love Lot project was conceived to improve the vacant lot with resources, reduce the daily labor for staff working there, create opportunities for creative engagement with PPP participants and community members, and add beauty to the space to assist with the goal of harm reduction.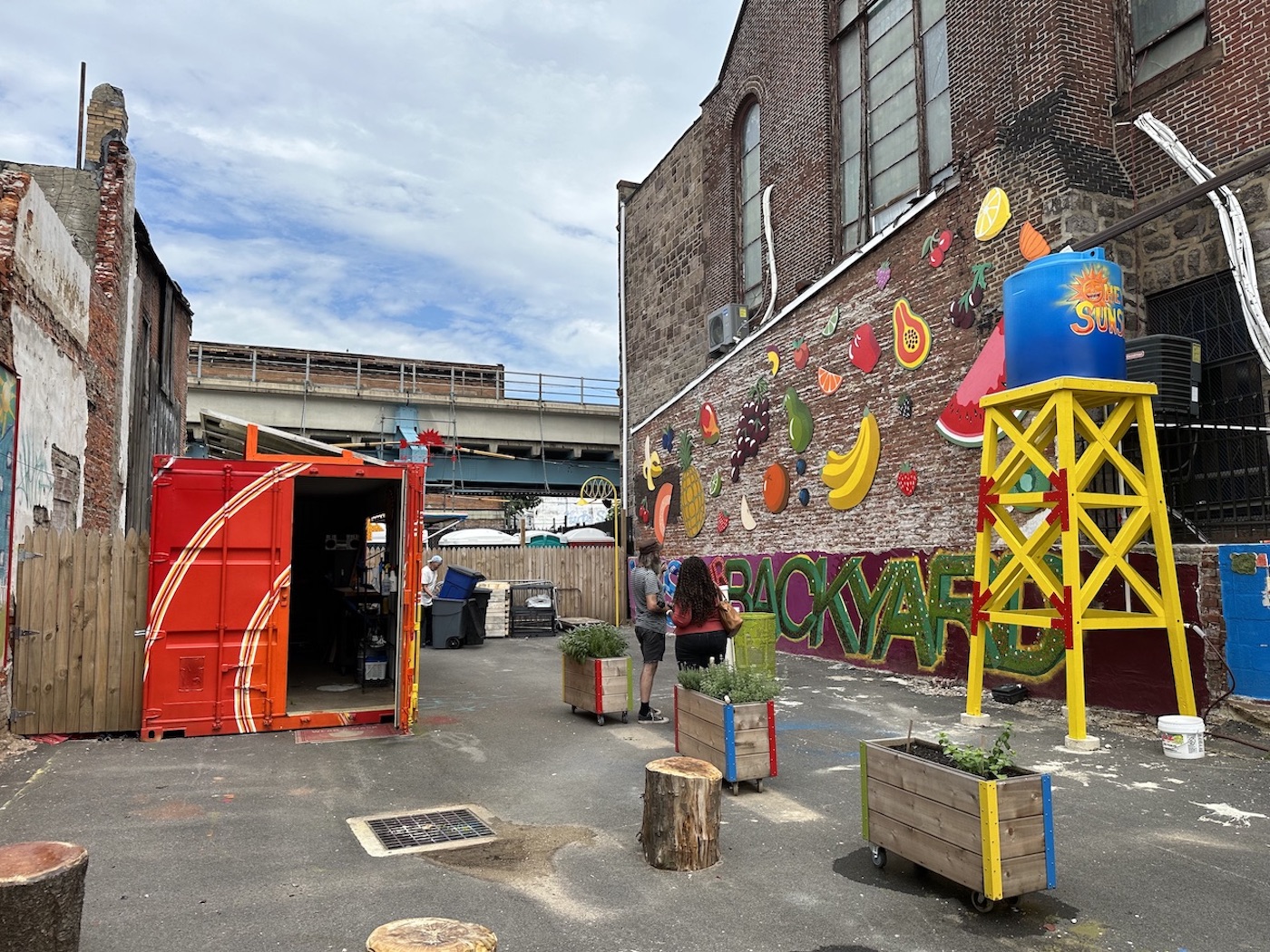 Highlights of the Love Lot include a solar kitchen inside a converted shipping container; Memory Wall featuring hundreds of ceramic tiles created by PPP participants; ground, rolling, and hanging plants; light poles with solar power and sound system; several colorful murals and wall hangings; and free wi-fi for the surrounding area.
"At Prevention Point Philadelphia, our team meets each participant where they are, helping them in any way they can," said Silvana Mazzella. "From receiving state identifications to having a place to receive mail, from public restrooms to free cups of coffee, from wound and specialty care to case management, our range of services has a wide reach across the neighborhood of Kensington and beyond. Our services have evolved over time, addressing the needs that our participants have asked us to provide while also working with them to set their individual life goals."
PREVENTION POINT 2023 BY THE NUMBERS
DRUG TREATMENT & RECOVERY — Medication for Opioid Use Disorder (MOUD)
357 individuals were newly added to the program for MOUD this year (up nearly 60% over last year)
3,453 visits to receive MOUD (up from 500 in 2019)
312 Sublocade injections provided, a once-a-month injectable MOUD (first year of the program)
216 referrals for drug treatment
PREVENTION SERVICES
95,644 distributed doses of Narcan distributed (tripled from last year) and 1,300 overdose prevention trainings
516 prescriptions for PrEP (pre-exposure prophylaxis) to prevent HIV (382% increase in one year)
0 participants started PrEP and became HIV+
7,905,470 syringes distributed to 30,247 individuals
6,196 visits to mobile syringe services (outside of Kensington)
326 COVID-19 vaccine doses
MEDICAL SERVICES
1,103 wound care visits
394 HIV+ patient visits for ongoing medical care
1,775 HIV tests (33% increase in one year)
SOCIAL SERVICES
Provided emergency housing to 171 people (20% increase in one year)
56 individuals transitioned to permanent housing (doubled in one year)
3,605 interactions with individuals experiencing homelessness to aid in their eligibility for housing and provide survival supplies (24% increase in one year)
383 placements to emergency housing, drug treatment
9,866 social services provided (414% increase since 2019)
Mail services supplied to 6,204 individuals experiencing housing insecurity (20% increase in one year)
9,227 referrals for social services to other organizations (nearly doubled in one year)
16,902 free meals distributed
52,280 public restroom uses
33,786 cups of coffee
776 state identifications issued (219% increase since 2019)
54,367 visits to the Drop-In Center
COMMUNITY ENGAGEMENT
3,460 hours donated by volunteers
Mural Arts Philadelphia and artist Jacob C. Hammes worked with PPP to create the Love Lot — a beautiful transformation of the vacant lot next door to a welcoming, colorful, useful space for participants and the community
32% percent of PPP staff live in the Kensington community