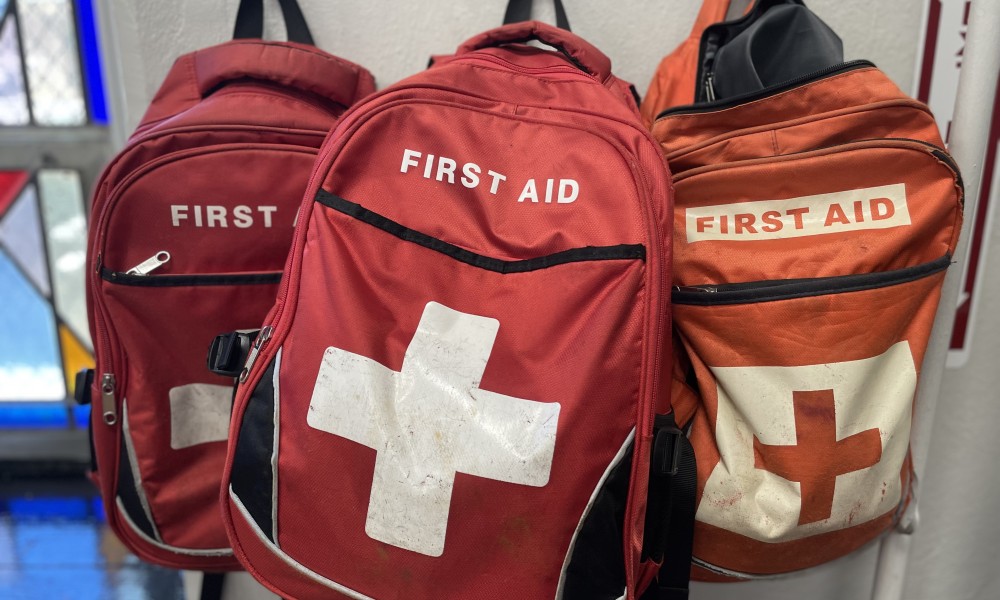 Our team is committed to being good neighbors in the community of Kensington, where our services are desperately needed.
From Syringe Services to Medical and Social Services to Housing, Statistics Reveal Important Data
September 21, 2022
Today, Prevention Point Philadelphia (PPP) announced program data for its fiscal year 2021-2022 which ended on June 30, 2022. Prevention Point's Lead Executive Officer, José Benitez, revealed the numbers accumulated across PPP's program areas, from medical services and prevention services to social services and community engagement for the country's largest harm reduction organization. The data reveal that over 36,000 individuals received services at PPP in those 12 months, in addition to a number of other increased services.
For the first time in its 30-year history of its syringe services program, PPP brought in more syringes than it distributed. During the fiscal year, 8,873,355 clean syringes were distributed and 10,083,890 used syringes were collected. The collected syringes come from a combination of participants returning used syringes, staff conducting bio-hazard gathering in the surrounding area, and regular community clean-ups with partner organizations and volunteers. In addition, PPP's mobile teams also collect used syringes at various points throughout the City of Philadelphia where they provide services.
"At Prevention Point Philadelphia, our team is committed to being good neighbors in the community of Kensington, where our services are desperately needed," said José Benitez, Lead Executive Officer of Prevention Point Philadelphia. "This increase in collected syringes shows that beyond our commitment to meeting our participants where they are on their journeys, we take it upon ourselves to improve the lives of everyone impacted by the overdose epidemic."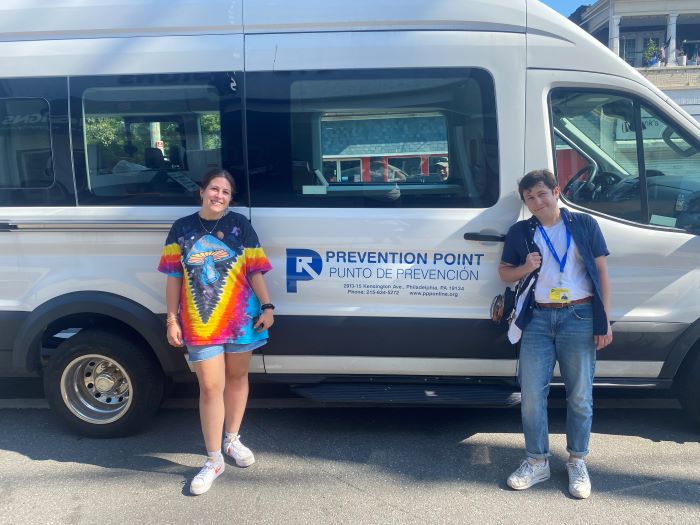 Meeting People Where They Are
Some staff members at PPP have been impacted deeply by the overdose epidemic or are in recovery themselves. Brad Meck is a case manager in the Stabilization, Treatment, and Engagement Program (STEP) at PPP. In his role, he serves as a guide and mentor for participants with opioid use disorder who are interested in medication for opioid use disorder (MOUD), known among medical providers as the "gold standard" of treatment for opioid use disorder. Brad has been in recovery from opioid use disorder for a decade and credits the medication Suboxone for helping him reclaim his health. "I tried maybe 40 times to get clean using detox, but it never worked. I work with the Stabilization, Treatment, and Engagement Program team because Suboxone saved my life," said Meck.
Joey Scalia has been a PPP participant since 2015. He started using opioids in 2016 and eventually became addicted to fentanyl. Joey credits his eight months in recovery to medication for opioid use disorder (MOUD) treatment and the help of his case manager at PPP. His MOUD treatment is an injectable, extended-release form of buprenorphine called Sublocade.
Carmen Alverio is a Drop-In Center support staff at Prevention Point Philadelphia. She relates to PPP's participants not only as a service provider but as someone who has experienced substance use disorder, domestic violence, and homelessness. Carmen received shelter assistance from PPP, and today she has been housed and in recovery for three years. She is committed to giving back to the community through her employment at PPP.
Prevention Point 2022 By the Numbers
Medical Services
4,726 total visits to receive MOUD (Medication for Opioid Use Disorder) treatment (845% increase in three years)
726 telemedicine visits
1,338 wound care visits (313% increase in three years)
1,331 HIV tests
551 HIV+ patient visits for ongoing medical care in the first year of new program
Prevention Services
8,873,355 syringes distributed to 36,376 individuals
10,083,890 used syringes collected
1,261 Hep C tests given (65% increase in three years)
107 Patients started on PrEP (pre-exposure prophylaxis) to prevent HIV (73% increase over last year)
1,767 COVID-19 tests administered
1,000 COVID-19 vaccines provided
2,226 overdose trainings
33,619 free doses of Narcan distributed (122% increase in three years, 63% more than last year)
Social Services
Provided emergency housing to 143 people
24 individuals transitioned to permanent housing
2,904 interactions with individuals experiencing homelessness to aid in their eligibility for housing
463 placements to emergency housing, drug treatment (55% increase over last year)
10,814 social services provided (463% increase in three years)
5,474 referrals for social services to other organizations
74,100 visits to the drop-in center
Mail services supplied to 5,188 individuals experiencing homelessness
132,460 free meals distributed
76,000 free cups of coffee consumed
388 arrest diversions
743 state identifications issued (300% increase in three years)
71,024 public restroom uses
Community Engagement
8,483 hours of service donated by volunteers
241 neighborhood cleanups
30% of PPP staff live in the Kensington community
Prevention Point Philadelphia is a public health and social services nonprofit that works to promote health, empowerment, and safety for communities affected by drug use and poverty. PPP utilizes a harm reduction-based approach in all our services, meeting people where they are in life and helping them protect themselves and others. PPP offers a broad range of medical and social services and connects people with a variety of resources to help them reach their self-defined goals.