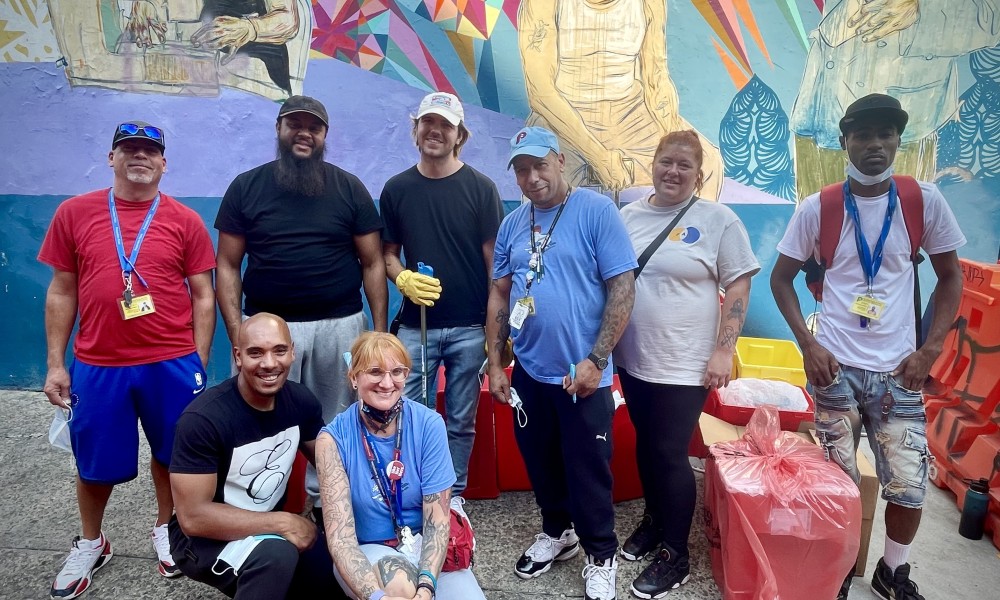 Now my bills are paid, I have a car, and most importantly, I am able to support my family. 
To Whomever It Concerns,
My name is Charles and I am a PPP client and if it were not for Prevention Point I would be still an addict and homeless and helpless. I would be dead. There's no doubt in my mind whatsoever. I was at my very end. I tried EVERYTHING — methadone helped me for a while but the result was always the same. I left or was told to leave because I am a worker — always was — but it's impossible to work on methadone. You can't go anywhere [because you have to go to the clinic every day].  
And so back on the streets. But the last time, I was down to nothing in every sense. Someone referred me to PPP and after sitting with the staff and doctors and giving the medicine a chance, it got better and better and then I was back to work, back with my family, back to being loved and feeling loved. I've been at PPP over four years now and I still thank the staff and doctors and GOD for literally saving my life like it was yesterday. I am SO grateful and my family is grateful.  
I've been dealing with addiction for 16 years on-and-off, back-and-forth, but the last relapse I was stuck for good. And with all these new drugs out — fentanyl and other stuff — it's not made to get you high it's made to kill you. That's why I know I would have never made it if not for PPP and their help.  
I am now in recovery and healthy and have been working the same job over four years. Now my bills are paid, I have a car, and most importantly, I am able to support my family. Everybody trusts me. I can go on and on about how good my life is now. The government is always saying we're trying to find a way to help addiction and homelessness. Well, I am truly here to tell you PPP is a damn good way to start because I feel forever in their debt!! 
 
Truly grateful,  
Charles S.