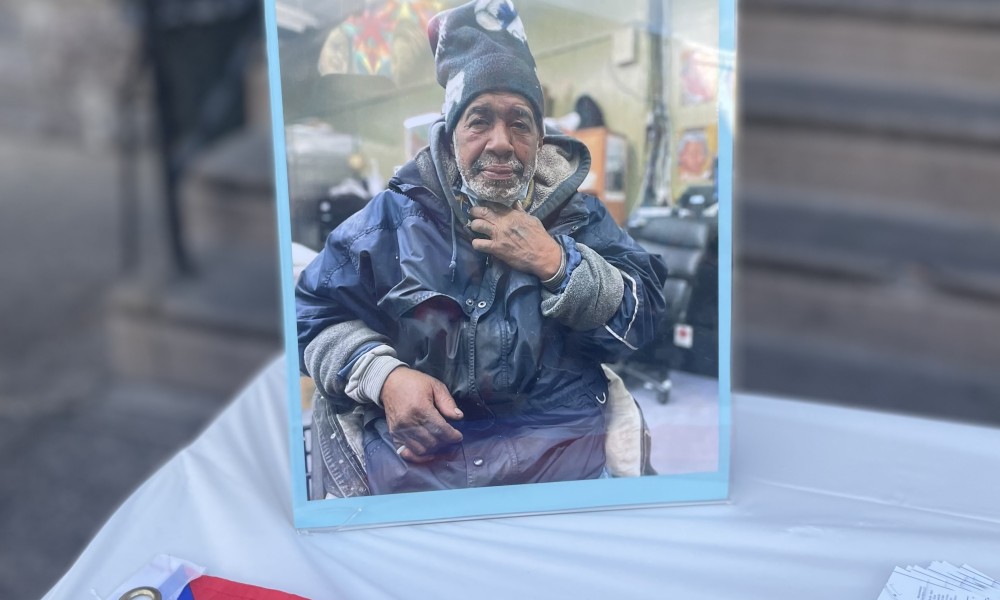 Fernando has become one of our ancestors and Kensington is going to miss him. 
On July 12, we were shocked and saddened to learn that community member Fernando Tavarez passed away during the night at the age of 69 years old. His loss is felt deeply at Prevention Point Philadelphia (PPP) and across the Kensington neighborhood.  
Last week on August 18, PPP hosted a memorial for Fernando, led by our staff member Nabori Rosario. With a strong wind blowing down Kensington Avenue and salsa music wafting through the air, Nabori set the tone for the service, saying that life is for celebrating, and that Fernando was not only a participant but a friend.  
"We were blessed and honored to be a part of his every-day," she said. "There was music in him. Every morning he used to sing to me and I used to dance my way in to give him his morning hugs."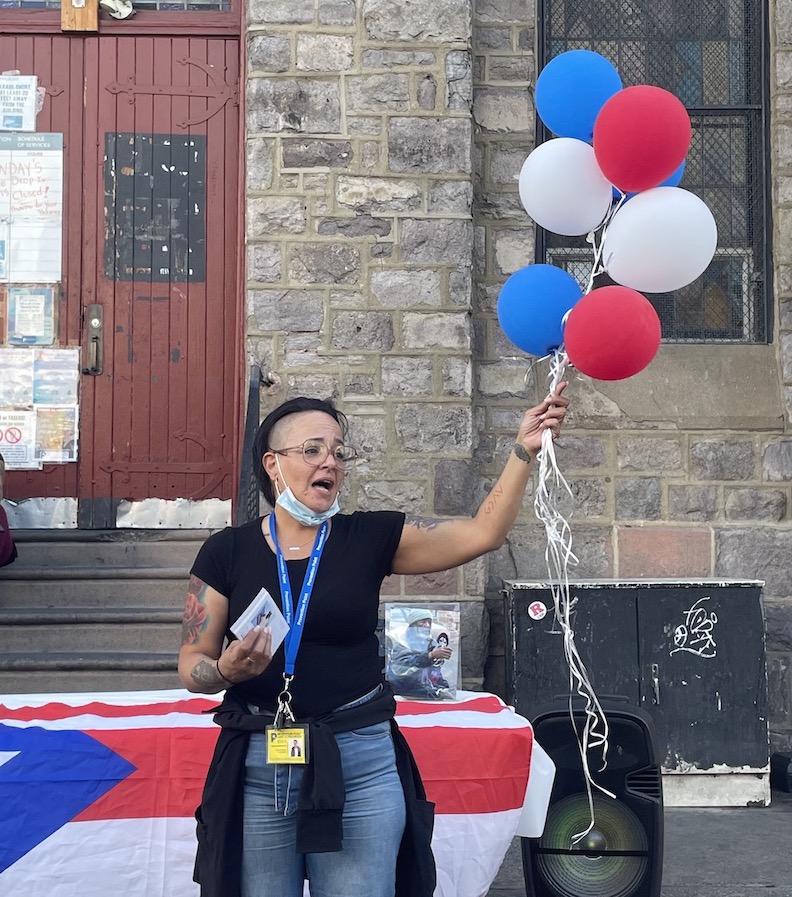 At the memorial, staff were invited to share their memories of Fernando. He was a complicated person, and there are many aspects of his story that we will never know. But in our community, he is remembered with love as a watchful guardian, an energetic volunteer, a patient Spanish tutor, and a warrior who fought not only for his survival, but for the people he cared about.  
"He was like a hawk, if you can imagine. He had his eyes on everything," recalls Carlos Delvalle of the PPP Overdose Prevention Team. "I can see a little bit of my Fernando in all of you because I can tell you've been looking out for me since he's passed." 
Silvana Mazzella, Head Director, remembers a person who strove to be active in his community. "He always wanted to be busy. He did people's laundry; he wanted to be of service to staff and the organization, but also to other participants."  
Fernando assisted with the public restrooms, overnight winter warming centers, and distributing Narcan. He was very proud of his Puerto Rican identity, and loved to share his culture with our staff. Read more about Fernando from three of PPP's staff who saw him every day.  
Liba Judd, Harm Reduction Specialist 
Over the years, working the door for the Drop-in Center and the Syringe Services Program (SSP), I was able to get to know Fernando. In SSP, he frequently assisted me with answering questions for folks with mobility issues and city services he knew better than I, and was always around to help with translating when I needed it. Fernando was kind—happy to give a compliment and ask what was wrong if someone looked down. He had an inspiring and fiery approach to life.  
I will miss waving to Fernando when I bike down the Ave and I will miss hearing the gossip and stories he told. Fernando was such a special person who truly brightened my time at Prevention Point and he will be very missed. 
Nancy Santiago, PPP Post Office Supervisor 
Every morning when I would come in to work he would always say, "Have a good day." And every night when I would leave, he would say good night to me and always say to me, "Dios te bendiga," which means "God bless you." He'd always say that to me. And every time I found snacks, I would get a little bag for him and give it to him. He loved that. 
Kim Misla, Former Level of Care Coordinator 
Fernando has become one of our ancestors and Kensington is going to miss him.  
Fernando was on the corner of Kensington Ave every morning listening to salsa music. When Fernando was listening to salsa, sometimes I would sing and dance with him. He would turn me around and we would scream, "Eso bandolera!" When I parked my car I would yell, "Buenos días, Viejo!" He would smile at me—that was his way of saying "I am okay."  
I always will appreciate Fernando. When I started working at PPP, he protected me and made sure I knew all about the Kensington culture. When I used to be outside, I could hear him say, "Oye, mira nena la camisa"; "Vela pa atrás"; and "Mira nena me vas a dar un ataque. Mira cuando cruces la calle, mira bien." He would put his wheelchair in the middle of the road so I could cross, and if he didn't do that I was going to hear from him for a while.  
I always said "Viejo, they took you out of Puerto Rico but Puerto Rico never came out of you." He would put his head down and smile. Today we are not saying good-bye to Fernando; we are celebrating his life. He will live in the salsa music and in our day-to-day, protecting us. I hope today the batey is dancing and showing Fernando love. Descansa en poder, Viejo. Se te extraña y se extrañará pero el batey no se queda vacío y esta tu gente siguiendo tus enseñanzas.