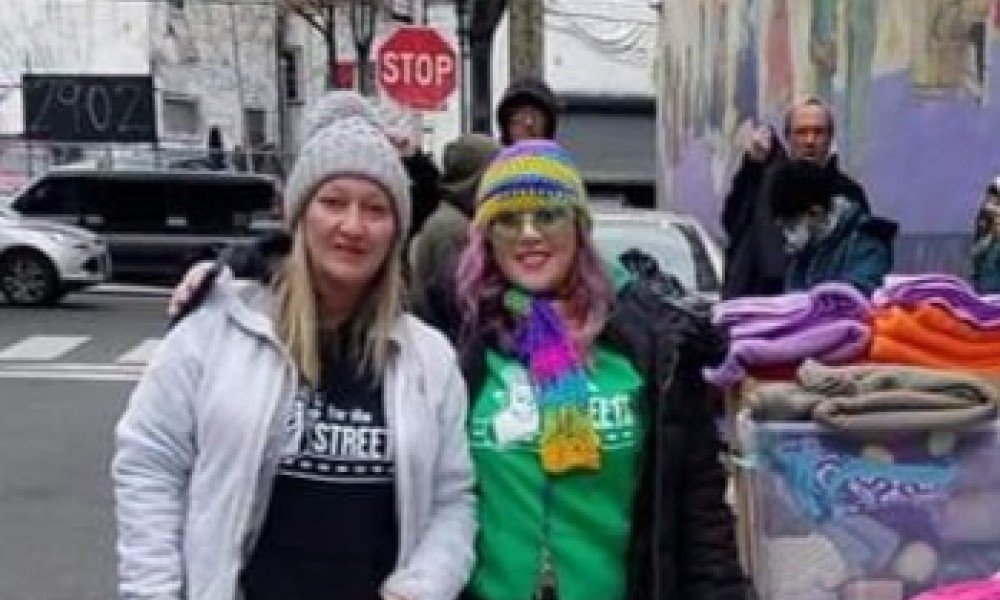 It's ok if they're not ready (to quit). They might be ready in the next year, the next month, or a couple of days. We accept them where they are right now.
When Amber Finnegan was living on the streets and dealing with substance use disorder, she rebuffed most of her mother's attempts to help. So Jennifer Malazita began volunteering with Prevention Point Philadelphia (PPP)."I couldn't reach her, but maybe I could help someone else," Jennifer says."Most (women) out there don't want to deal with their families, but maybe I could be the person they talked to and turned to for help." For more than a year, Jennifer prepared dinner for the 80 to 100 women who stopped at PPP on Wednesday nights - Womxn's Night.
She offered spaghetti and meatballs, tacos, roast beef, and sandwiches. She gave the women her personal cell phone number and told them they could call or text at any time. She brought in boxes of clothes and bags stuffed with personal hygiene products. Most of all, she listened, both in person and via phone calls and texts."I enjoy having more one-on-one with the girls," Jennifer says."I got to really get to know them and build relationships with them and help them beyond Womxn's Night."
Jennifer is still volunteering on Wednesday evenings and preparing many of the Womxn's Night main courses. But now she doesn't come alone: Amber comes with her."I started going because it was something that would keep me sober, and now it's part of my recovery," says Amber, who takes methadone to curb cravings."It's ok if they're not ready (to quit). They might be ready in the next year, the next month, or a couple of days. We accept them where they are right now." Because Amber has walked in these women's shoes, she knows what they need, not in terms of objects, but in terms of emotional affirmation."They want to feel seen. They want to feel safe," she says."We're still people who have feelings. Our lives are just different."
But she and Jennifer are also there to help them with the objects: New sheets and a toaster for the woman who is about to move into housing; sweat pants and a hoodie for the woman who recently started attending Wednesday events; children's clothing for the mother of a 2-year-old. On Womxn's Night, participants can take a shower, wash and dry their hair, and ask Amber to do their make-up. "Sometimes, when they leave, they look like totally different girls," Jennifer says."I really enjoy seeing the differences between when they walk in and when they walk out. I think it makes them feel better about themselves, too."Amber is honest with those who ask about her own recovery. Yes, it's harder to stay in recovery than it is to get into recovery. Yes, you might resume use–before now, Amber had tried to work through her substance use disorder 26 times; the 27th was the charm. But every time you try, even if you don't succeed, you learn something, she says."If you mess up again, that's ok. We're going to be here for you if you're using or not," Amber says."You have to realize you're still worth it. You're a human being. You're beautiful."
---
Jennifer and Amber are also active with Socks for the Streets, a non-profit organization launched by Jennifer's son, Declan Cassidy, in 2019 when he was 10 years old. It's collected and distributed thousands of pairs of socks to those in need.