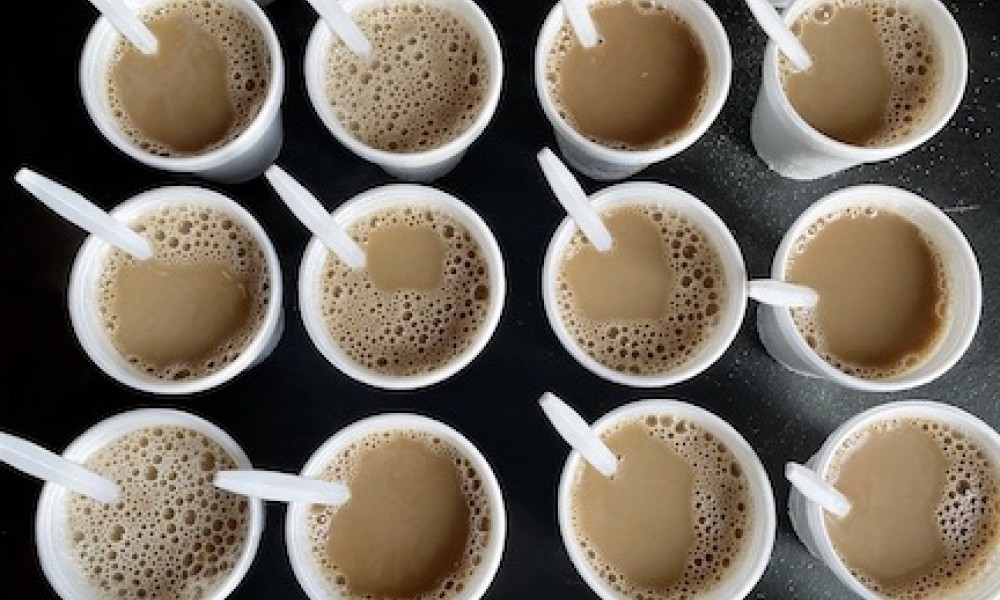 "We meet participants where they are. We don't care if you're high. We just want you to be warm, and to eat, and to get out of the street, even for just a little bit."  
As we head in to 2022, we thank everyone who is so generously supporting our Winter Warmth campaign. These donations will help us continue to support our unhoused participants with cold-weather essentials, meals, coffee, and warming centers — as well as be able to provide for our community effectively in emergency situations.  
We wanted to share the experiences of some of our front-line staff who work hard to meet the needs of our community every day, even in extreme conditions. At Prevention Point, the Drop-in Center sees about 73,000 visits every year. Much of the care for unhoused people experiencing cold weather falls on our Drop-in staff.  
"A lot changes in the winter," says Steven Bolds, Drop-in Support Staff. "People are dying, so on a warming center night we have to hold as many people as we can (given COVID-19 protocols). And then we have to support them with blankets, food, and water. We gotta get them pillows and make sure they are comfy!" 
Nissa Gustafson, Acting Director of the Drop-in Center, emphasized the emotionally difficult nature of working in the Drop, as well as how absolutely essential and unique this program is.  
"As the program that opens the doors at the beginning of the day and closes them at the end of the day, we are the first to see people come in after a cold night on the street and offer them warm coffee and a place to sit inside," she explains.  
"Drop staff are committed to staying open for extended hours during the coldest days, and also just being as warm and welcoming as possible in the literal and figurative sense. We have to ensure people are surviving... In the morning, if we see somebody sleeping, we wake them up and invite them inside to get warm. We hate to see participants sleeping out in the cold," she said.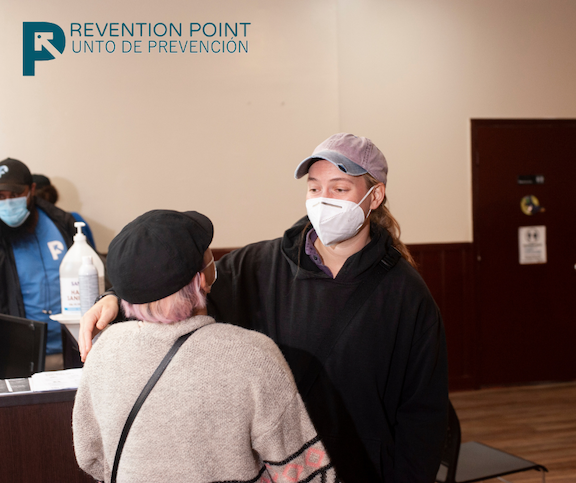 Denise Santana, Drop-in Center Coordinator, added that in addition to providing supplies and physical safety, the Drop-in offers participants time to relax in community. 
"The Drop allows participants to have something to look forward to. They're thinking, 'I'm out here all night, but I know that Prevention Point is open tomorrow at 7 am to give us our coffee or if we need socks, a hoodie, a coat, whatever!' If we didn't exist, there would be a lot of people out there devastated," Denise said. 
Ways to help 
Prevention Point Philadelphia is still accepting urgently-needed donations to our Winter Warmth campaign. If you'd like to support our services but cannot or prefer not to donate financially, there are other ways to help! 
"It's surprising how fast the turnover for clothing is," Nissa said. "We go through layers and layers of clothing, and jackets. Especially with precipitation, if something gets wet, it's dangerous and very uncomfortable to be wearing."  
"Having a layer of tarp, plastic bags, an emergency blanket, or another material between whatever surface you're sleeping on and your body is helpful," she continued. "Hand-warmers really do make a difference and they are indispensable. We have to ration them given how frequently they're needed." 
To coordinate a supply or meals drop-off, connect with: nissa@ppponline.org and denise@ppponline.org,  as well as our Shelter Coordinator at Beacon House, dale@ppponline.org
Denise says that donations of any sort lift the spirits of not only the participants, but our staff as well. "We meet participants where they are. We don't care if you're high. We just want you to be warm, and to eat, and to get out of the street, even for just a little bit."