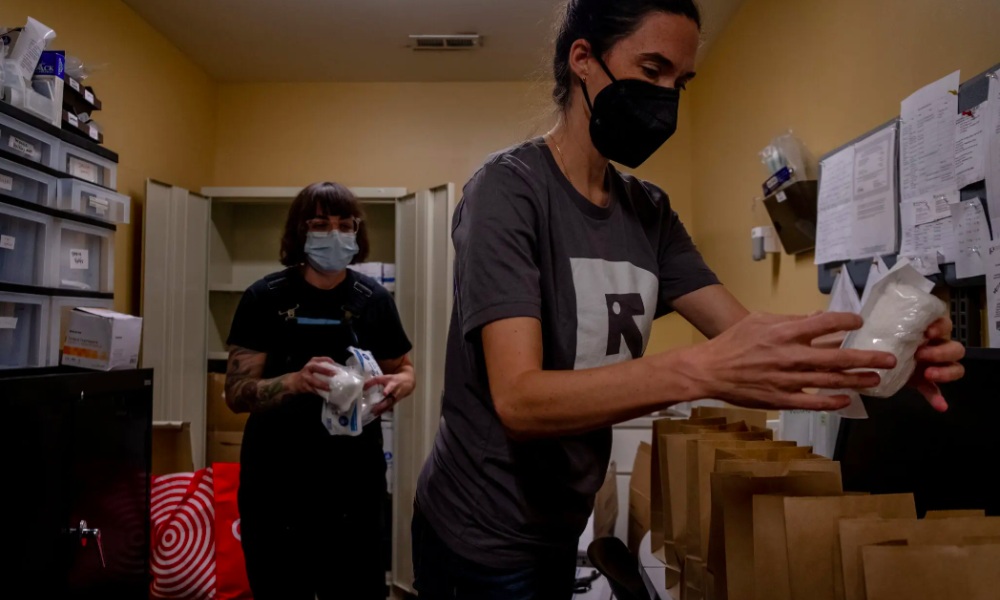 On January 8, 2023, the New York Times featured Prevention Point participants and staff on the front page of the Sunday edition in a crucial story about xylazine/"tranq" contamination in the illicit drug supply. 
We are extremely grateful that the NYT came to our staff and participants to provide expertise on a national stage for this difficult topic. Many thanks to reporter Jan Hoffman and photographer Hilary Swift for their sensitivity, talent, and care, and for ensuring that interviewees had agency over how their stories were shared throughout this process. Finally, thanks to all of the participants and staff who gave their time and insight to ensure that this devastating public health issue receives the attention it urgently needs.
... A longstanding obstacle to progress is shame. People who use drugs often feel too mortified by their wounds to come in from the shadows to get help at emergency rooms.
That shame can be perpetuated by health care workers, who may dismiss these patients' agonizing withdrawal as mere drug-seeking behavior. "Stigma is so deeply entrenched within hospital culture," said Sara Wallace-Keeshen, a Prevention Point nurse who wears casual clothes rather than medical scrubs, hoping to appear nonjudgmental and welcoming.