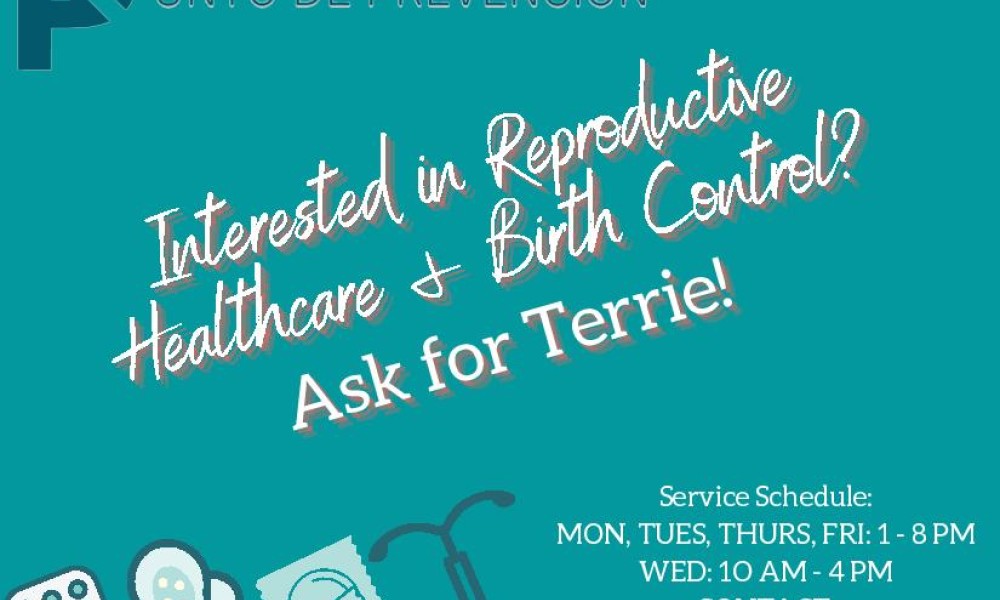 UPDATE: For the time being, please reach out to the PrEP Clinic with inquiries regarding reproductive health. Contact kareemmims@ppponline.org.
INTERESTED IN REPRODUCTIVE HEALTHCARE & BIRTH CONTROL?
Prevention Point Philadelphia wants our community members to know that they have options when it comes to pregnancy and reproductive healthcare. Terrie Hawkin and her team can refer participants to prenatal care services, and they also provide an array of birth control methods including IUD's, implants, shots, pills, the patch, ring and condoms.
A reproductive healthcare assessment includes:
Discussing participants' sexual risk factors
Informing the participant that PPP offers HIV/HCV testing and treatment, pregnancy testing and STI screenings
SERVICE SCHEDULE
Wednesday: 1-8pm
Monday, Tuesday, Thursday, Friday: 8am-4pm

QUESTIONS OR APPOINTMENTS CONTACT:
Terrie Hawkins 610-761-8946
terrie@ppponline.org