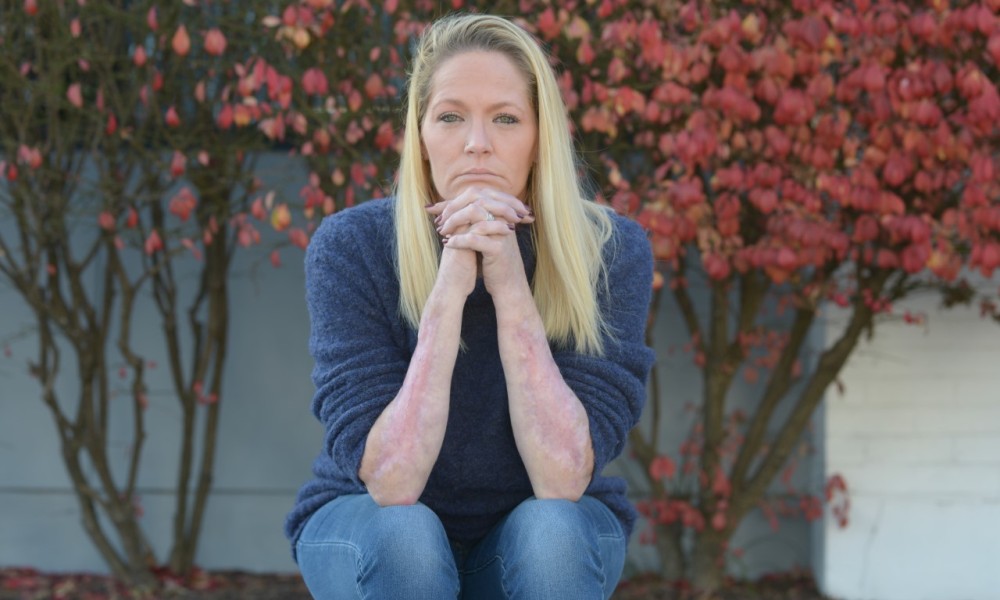 If I can help someone save themselves, that's all I want to do.
Portrait by Hilary Swift for The New York Times
At her lowest point, Tracey was sleeping on sidewalks. She was a frequent robbery victim, having even her belly button ring stolen. She's seen friends die from overdoses and critically wounded by gunfire. She lived in constant danger, once fighting off a would-be rapist with a box cutter. She would go days without eating, dropping to less than 100 pounds. She watched as the flesh on her arms turned black and necrotic from infection due to xylazine contamination in Philadelphia's street drug supply.  
"I was finally like, 'I can't do this anymore… I was just really broken. I was walking down Kensington, looking at everything going on, and just crying and just begging God to help me," Tracey says. "I was at the point where I needed to do a lethal injection of the tranq or I had to get out of there. I chose to get out of there."   
Tracey chose to live, in part thanks to the dedicated PP workers who never gave up on her, she says.  
During her years-long relationship with the organization, Tracey had exchanged used syringes for new ones, accepted antibiotics and instructions on how to treat her infected wounds, and replaced clothing that had been stolen. At one point, she was visiting every day, if only to talk to someone. 
"Everyone at Prevention Point has no judgement. It might not have helped me go to rehab that second, but it put the seed in my head," Tracey said. "You helped me for so long out there, when I was homeless, and I'm so grateful you guys are out there helping people."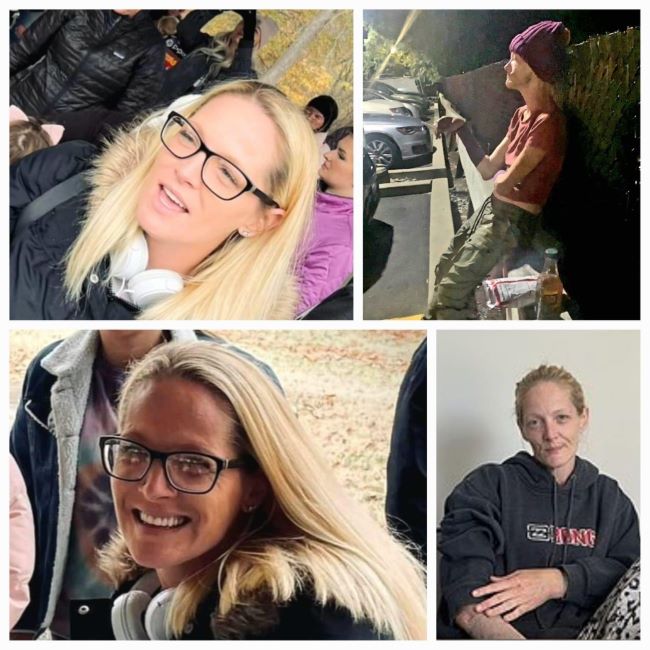 Tracey felt seen and not judged: Before her phone was stolen, Tracey got frequent support texts from a PPP nurse, who is "literally an angel." Another worker helped Tracey file a police report when she sought a missing friend, let her use his phone to assure her family she was alive, and encouraged her to go to rehab. 
Tracey went to rehab seven times. In six of those instances, she returned to using drugs on the day of her release.  
Today she's been in recovery for over five months and is thinking about her future. She'd studied psychology before substance use consumed that part of her life. She would love to pick up her studies and work with people who feel as hopeless as she once had. 
The details of Tracey's journey are upsetting. When the needle wounds on her arm became septic, Tracey visited an emergency room. There, she was given a blood transfusion – "and one of the nurses judged me like I was drug-seeking… I said… I don't want your drugs. I just want you to save my fucking arms. So I pulled the IV out and left and never went back to a hospital." 
She saved her limbs by cutting off the dead skin with nail clippers dipped in alcohol. She'd seen the damage that could be done when infections raged unaddressed: She knew one man on the streets who'd had to have both legs amputated. He was then injecting narcotics into the remaining nub. 
"I thought, 'If you continue, that's going to be you,'" she says.  
Tracey wants to share her story and its horrors and triumphs with others.  
"If I can help someone save themselves, that's all I want to do," she says.
Tracey was recently featured in a front-page article in The New York Times. The piece focuses on xylazine ("tranq") contamination in Philadelphia's illicit drug supply, and what organizations like Prevention Point Philadelphia are doing to help people affected by xylazine dependence and related wounds. We are grateful to Tracey for her courage and openness.