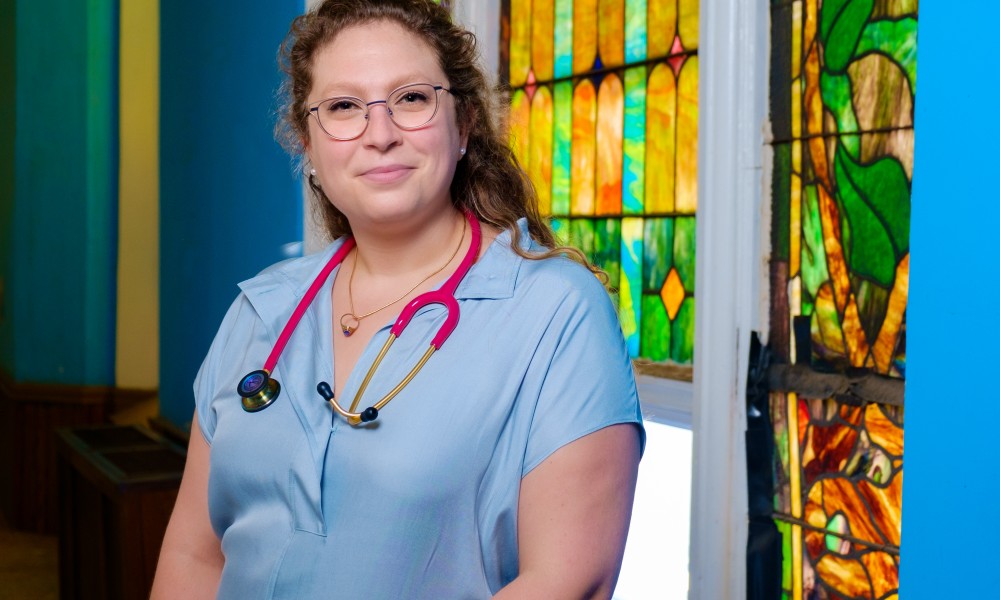 Encouraging people to get tested every three months is a great preventive public health measure. Knowing your status is powerful.
Rebecca Hosey
The Philadelphia Department of Public Health recently sent out a notice detailing information all of us at Prevention Point Philadelphia (PPP) already knew—more folks who inject drugs in Philadelphia are being diagnosed with Human Immunodeficiency Virus (HIV). 
While the increase in cases is alarming, PPP is uniquely suited to combat this outbreak and work collaboratively with the community to prevent future spikes in cases. The information about the increase in positive HIV diagnoses is important to us all for a few reasons: 
Testing is easy! Our testing team—including Desmond, Rafael, and Luis (Miss Terri, too!)—administers over 1,300 HIV tests every year. The entire testing process can take less than five minutes. At PPP, we often refer to an initial HIV test as a point-of-care finger-stick test, or simply a "POC test" or "finger-stick test". This involves a quick and painless finger prick to test the antibodies in a few drops of blood. Our testers are certified by the Philadelphia AIDS Activities and Coordinating Office (AACO) to test and connect people to care.  
Encouraging people to get tested every three months is a great preventive public health measure. Knowing your status is powerful. While your status information is completely private, protected information, it allows us to begin a conversation about safer use and safer sex practices that continue to prevent HIV infection. The testers provide a comfortable, calm, and safe atmosphere to ask questions and learn more about HIV, treatment, and how to prevent infection. 
"We are always available as front-line HIV testers and counselors at Prevention Point and because of that we saw this most recent outbreak unfold," says Rafael Jimenez, Testing As Linkage to Care (TALC) Counselor at PPP. "While it is difficult to see and experience, we are able to provide immediate follow-up care here and connections throughout the city." 
PrEP (Pre-exposure Prophylaxis) is available! And it works! This medication is available at PPP to take by mouth daily or injection every two months. PrEP works by preventing the replication of HIV.
When taken daily (or receiving the injections per the schedule set by your care team, usually every month for the first two months, then every other month thereafter), PrEP medications can be 74% effective in preventing HIV transmission in people who inject drugs. 
The PrEP team—Hallima, Leo, Nabori, Kareem, and Dr. Ben Cocchiaro—are working hard to get that word out and we all can be champions for this. Hallima and Leo, both dedicated harm reductionists, meet participants wherever they are in Kensington to discuss treatment and how this may fit into your life. They will support you in taking PrEP daily or switching to the injectable if it is right for you. Both Hallima and Leo bring years of harm reduction, housing, reproductive, and health activism to their roles. If you have questions about PrEP and how it works or who can use it (almost any of us!), please ask anyone on the PrEP team or at our medical reception desk to connect with Hallima and Leo. 

"The new cabotegravir for PrEP injection is a game-changer, especially for people we work with," says Leo Trillow, PPP PrEP Navigator. "The injection lasts a month and then two months after that. This decreases the barrier to preventive care and eliminates the need for daily medication. Many of the participants we work with don't carry watches or phones or have a calendar, so the injection allows people to adhere to the medication regimen and to prevent an HIV infection. This is the biggest thing that people need to know about PrEP right now."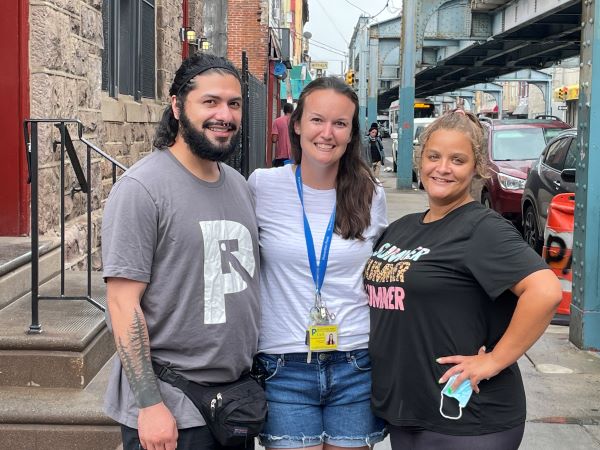 HIV treatment is accessible and available. Medical Case Managers (MCMs) have been present at PPP for years. We have a team of three MCMs: Flannery Cummings-Glynn, Amy Ecklund, and Yulianna Cerezo, led by Shane Nieves. Each member of this team brings unique perspectives and expertise to their role: Flannery has worked as an MCM for over three years, Amy has worked with our Syringe Services Program, and Yulianna was a Drop-in Case Manager. This team knows what is necessary to support folks as they begin treatment for HIV.  
PPP also has our own infectious disease specialist, Dr. Jessica Meisner, and phlebotomist, Denise Ames, on staff every week. Dr. Meisner specializes in HIV and opioid use disorder. This team provides immediate, on-site care for new and returning-to-care patients. 

"Receiving an HIV diagnosis can be life-changing for anyone. Receiving that diagnosis while being unsheltered and living in poverty presents barriers that prevent many from receiving appropriate care," emphasizes Shane Nieves, Medical Case Management Coordinator. "Part of what Medical Case Management at PPP does is provide low-barrier access to anyone in need of HIV Primary Care and offer support to folks who are newly diagnosed. This includes connecting participants to harm reduction services that keep folks and communities safer."  
Lastly, sterile syringes can decrease or eliminate infection risk! Not only does this help save lives but it also makes a lot of policy-makers and insurers happy because it is a cost-saving effort. It is essential to remember to use your own works and supplies, including cottons, cookers, water or saline, filters, or other supplies used to prepare your drugs. Sharing any supplies can spread HIV.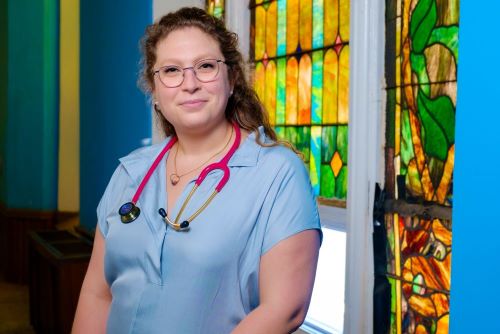 For example, sharing supplies or using found supplies to perform a "scrape shot" can spread HIV if it already exists in the blood-mixed water, saline, or other liquid used to mix drugs. Scrape shots are commonly done to use up the last bits of drugs mixed with water or saline, and sometimes a small amount of blood, that is left in a cooker after drawing up your supply. While HIV cannot survive alone in water or saline, it is possible if there is blood present. This is why it is very important to use your own sterile supplies each time drugs are injected. Some participants report that marking their supplies helps, as well as being mindful about using with only one or two trusted people if possible and ensuring that each person has their own supplies.  
Rebecca A. Hosey, MPH, BSN, RN started at Prevention Point Philadelphia in September of 2019 as an intern on the mobile MAT/wound care van on Kensington and Allegheny. Since then, she has held various roles such as Drop-in Support Staff, Drop-in Lead, Special Projects Public Health Consultant, and HIV Primary Care Nurse. The things she loves most about PPP are her colleagues and the participants she gets to work with every day.